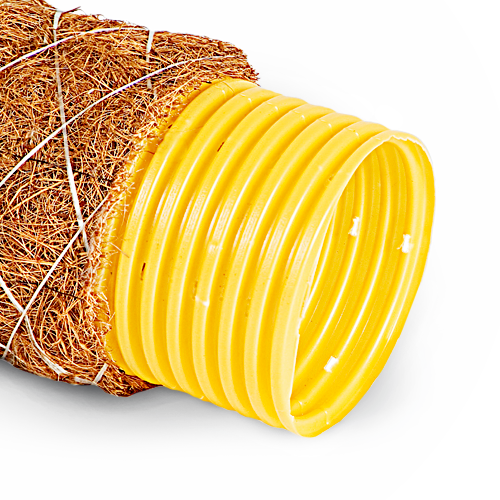 ---
---
---
Technical characteristics:
PVC-U drainage system with corrugated walls with profiled internal and external surfaces (Type R1 according to DIN 4262-1), with nominal diameters from DN/OD 50 to DN/OD 160, made of unplasticized poly (vinyl chloride) (PVC-U).
Drainage pipes system corrugated with PVC-U, consists of:
Drainage pipes made of PVC-U, without a filtration sleeve
Drainage pipes made of PVC-U, with coco filtration coating
Drainage pipes made of PVC-U with polypropylene fiber filtration cover
fittings for connecting pipes to the coupling catch
drainage wells
---
---
Standards:
 PN-C-89221 –Plastic pipes – corrugated drainage pipes from un-softened poly (vinyl chloride) (PVC-U)
DIN 4262-1 – Rohre und Formstücke für die unterirdische Entwässerung im Verkehrswege und Tiefbau – Teil 1: Rohre, Formstücke und deren Verbindungen aus PVC-U, PP und PE (EN: Pipes and fittings for subsoil drainage of trafficked areas and underground engineering – Part 1: Pipes, fittings and their joints made from PVC-U, PP and PE)
---
---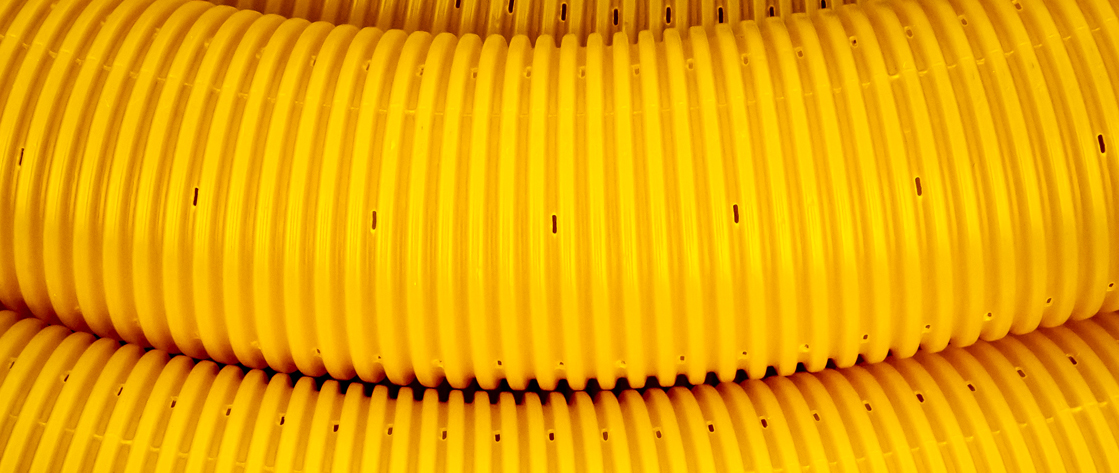 ---
Advantages of the PVC-U drainage system:
The pipes with a filter made of PP geotextile with a weight of 90 g/m2 have very good hydraulic parameters, very high resistance to clogging and are resistant to the processes of biodegradation.
The resistance of PVC-U pipes and PP wells to chemical, biological and physical corrosion.
Large surface of perforation of drainage pipes, perforated pipes around the entire circumference (TP)
The pipes have peripheral stiffness ≥ 4 kN/m2
A very wide range of assortment of pipes, fittings and wells.
High protection against contamination of pipes with PP nonwoven filter and ecological coconut filter.
Tubes available in several filtration variants, depending on the arrangement of the perforations from 360°, 220°, 120° to the total absence of perforation.
The high durability of the polypropylene PP filter enables the use of pipes in road engineering.
Thanks to the use of catches, installation and maintenance have never been easier.
---