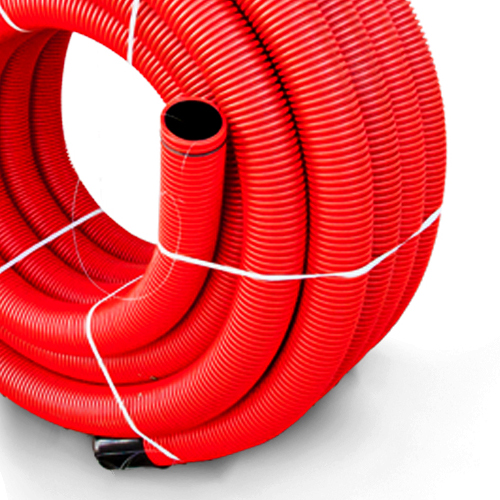 ---
---
---
Technical characteristics:
For the production of K2-Kabel pipes and fittings, high-density polyethylene, abbreviated as PE-HD, is used. It is a raw material that is characterized by high resistance to impact loads, which may appear at the stage of the construction of the system and a large range of operating temperatures (from -50°C to +60°C) allowing to carry out work at any time of the year.
K2-Kabel pipes are manufactured in accordance with the standard for "Pipe installation pipes", EN 61386-24. The properties of the pipes make it possible to lay them in various types of land and using different slopes. High flexibility allows, among other things, bypassing obstacles that may unexpectedly appear on the planned route of the pipeline route as well as in mitigating the effects of subsidence.
As a standard, pipes are offered in rolls with a length of 25 m, 50 m or in straight sections with a length of 6 m and 12 m (applies to pipes with larger diameters).
The standard version is offered in blue and red in color without gaskets. On request we also offer pipes with gaskets and in black color resistant to UV radiation.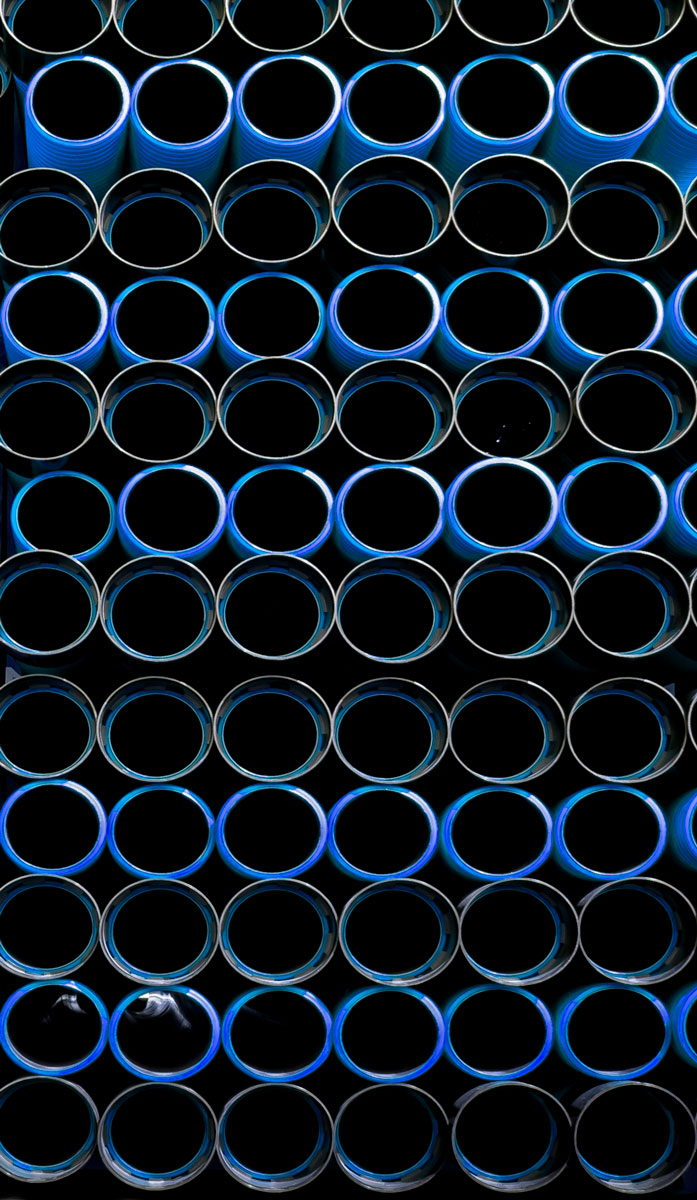 ---
---
Standards:
EN 61386-24:2010 – Installation piping systems for cable routing — Part 24: Particular requirements — Installation piping systems laid in the ground.
---
---
Advantages of K2-Kabel cable protecion pipes
Thanks to their high strength, they can be used in the construction of motorways, railway lines or industrial areas or in other places where the existing external loads reach significant values.
The pipes are connected by means of joints or gaskets for interference, thanks to which the assembly is easy and pleasant.
Due to their high strength, the casing pipes do not require special care during their transport, unloading and storage.
The big advantage of the system is a cable that makes pulling cables easier.
Convenient dimensions of coils and pallets for sections facilitate easy transport to the project site.
A wide range of operating temperatures (from -50 ° C to + 60 ° C) allowing for work at any time of the year.
---