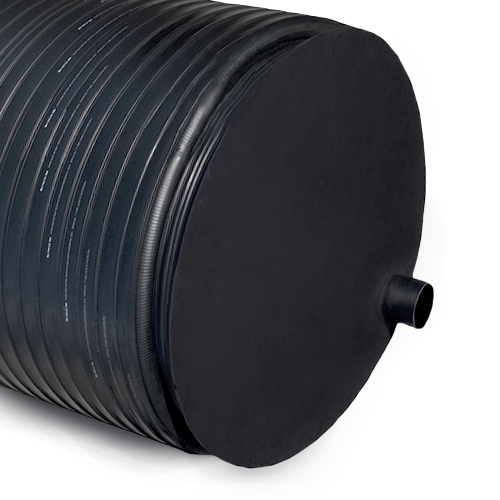 ---
---
---
Technical characteristics:
One of the characteristic products are polyethylene tanks made of K2-Kan XXL pipes, distinguished by high quality, versatility and a wide capacity range. The offer includes tanks in the scope of internal diameters from 800 mm to 3000 mm and any capacities adapted to the individual needs of the customer. The tanks are offered in circumferential stiffnesses from SN 2 to SN 32, which makes it possible to adapt the tank structure to soil and water conditions as well as design specifications. The elements that distinguish the tanks are the wall construction based on the double-layered K2-Kan XXL pipe and the possibility of design according to individual design.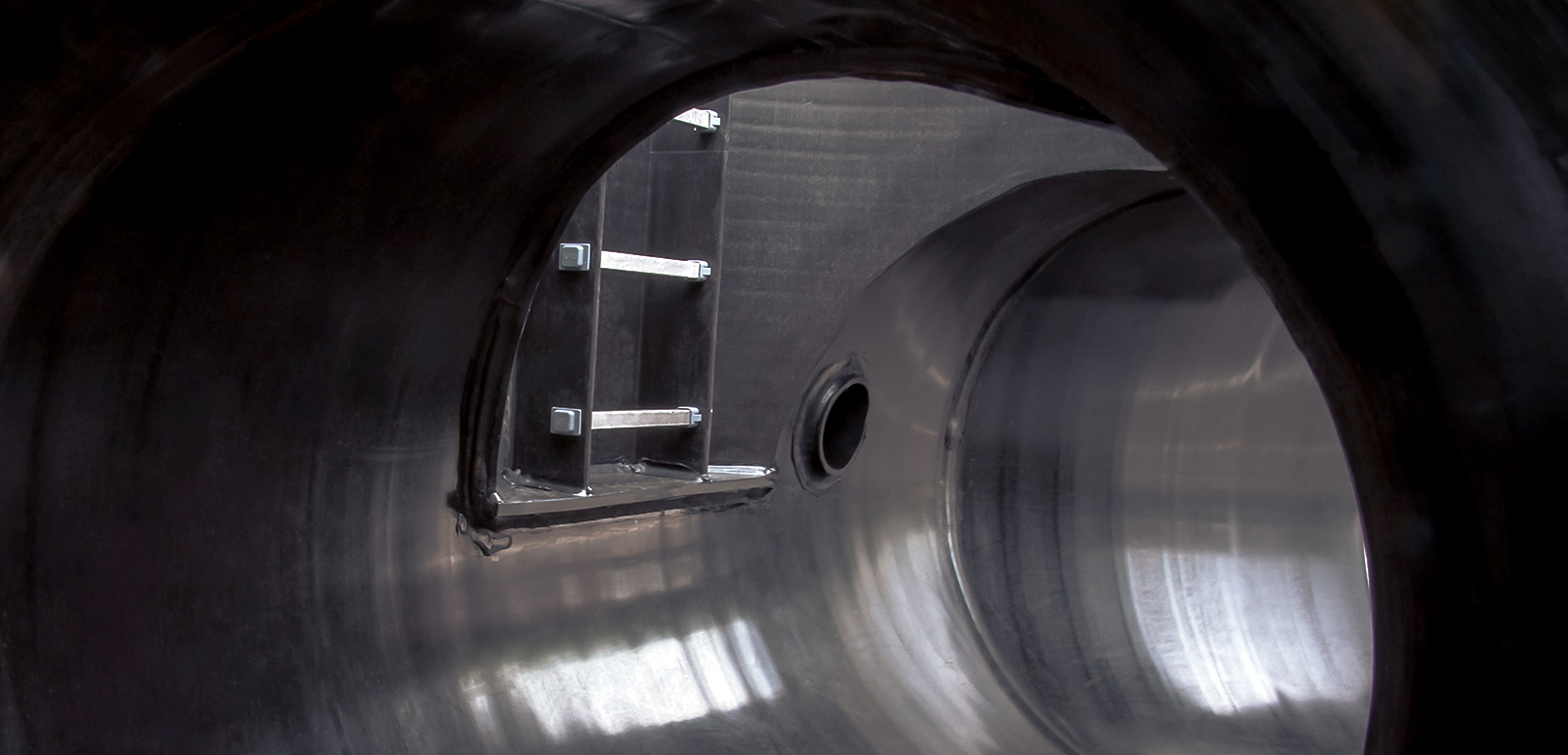 ---
---
Standards:
EN 13476-3+A1:2009 – Plastic pipe systems for underground non-pressure drainage and sewerage — Pipe systems with structural walls made of unplasticized poly (vinyl chloride) (PVC-U), polypropylene (PP), and polyethylene (PE) — Part 3: Specification of pipes and fittings with a smooth inner surface and profiled external surface and system, type B
DIN 16917-2 – Rohre und Formstücke aus termoplastischen Kunstsoffen mit profilierter Wandung und glatter Rohrinnenfläche – Groß über DN 1200 für den Erdeinbau – Teil 2: Anforderungen an Rohre und Formstücke
EN 476:2012 – General requirements for elements used in rainwater and sanitary sewer systems.
---
---
Advantages of K2-KAN XXL Tanks:
100% tightness (welded joint).
Total corrosion resistance
Increased reliability (double wall)
A wide range of chemical resistance
Full resistance to UV radiation
It can also be installed in difficult ground and water conditions
Versatility of applications
Possibility of applications in the road lane and under parking lots
---